Adult League
Adult League Information
---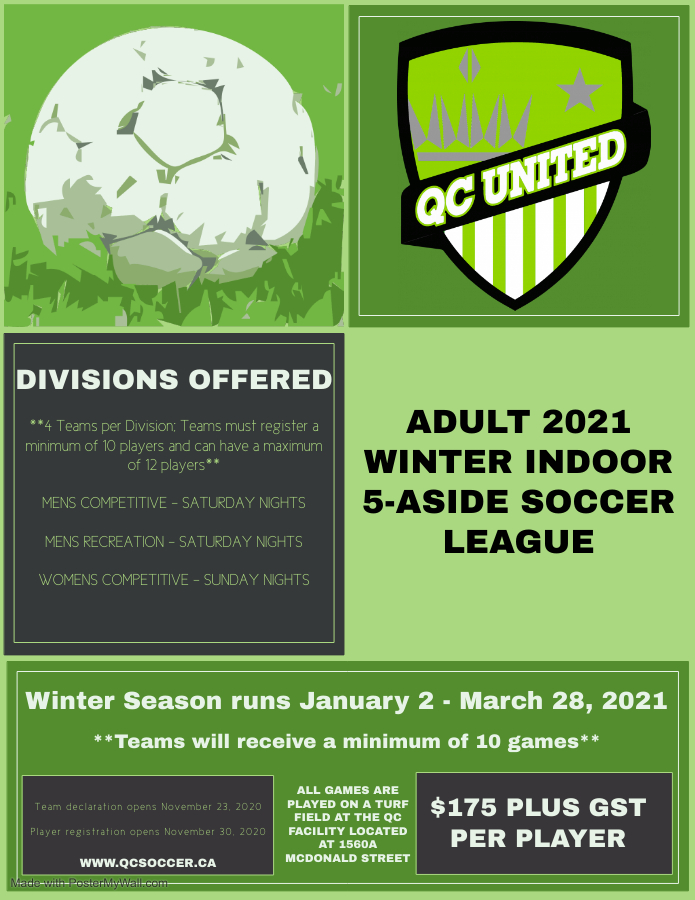 Registration is NOW OPEN for the QC Adult Winter 5-Aside Soccer League. The league serves as Phase 2 of the indoor season which will run from January to March 2021.
All games will be played on turf at the QC Facility in a 5v5 format (4 field players plus a keeper).
Click here for the ADULT INFORMATION PACKAGE.
Divisions are restricted to a maximum of 4 teams and teams will be accepted on a first come, first served basis.
Team declarations are now open. To register follow these steps:
The Team Manager or Contact Person should sign in or create an account here: https://www.rampregistrations.com/login?v3=175dd4db21.
Select "Team Registration"
Follow the steps to complete the registration form.
Player registration will open November 30, 2020.
The information about our COVID safety measures is available here.